A camper is a self-powered vehicle.
A camper trailer is pulled by another vehicle.
Note: Camp trailer plates started in 1924.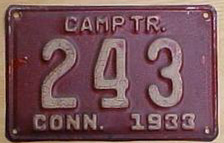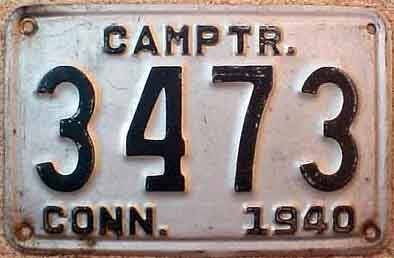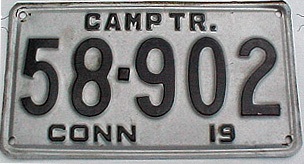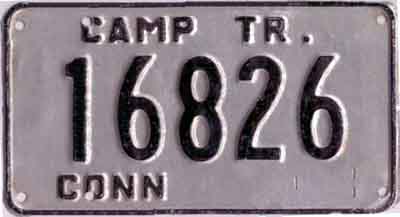 Above: The tab is missing, but I would say this is a 54-56 base plate.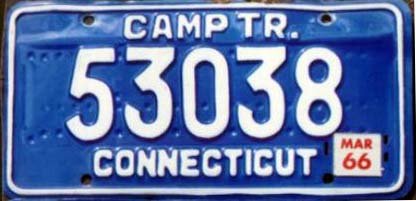 (Ebay photo)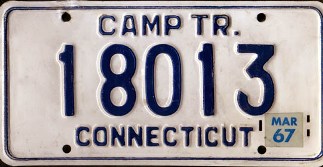 Above: 1967 example. (GL collection)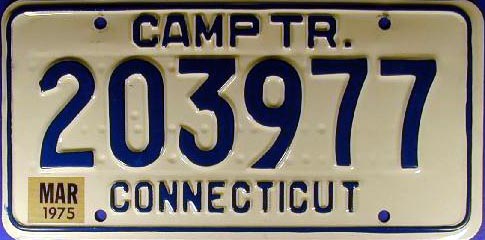 Above: six digits and no "dot" separator! Very odd.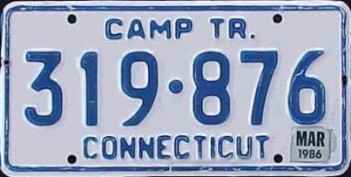 Note: Camper plates started in 1969.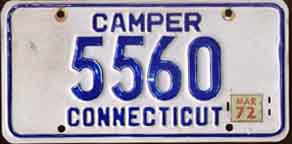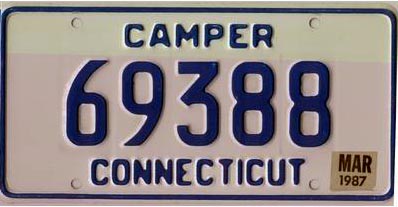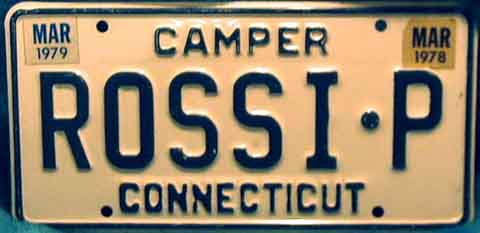 Above: Unusual "Vanity" plate. Seldom seen on this base. (JWW collection)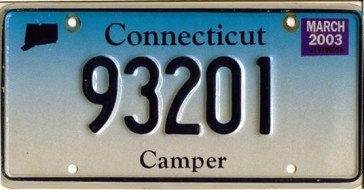 Above: Current issue Camper plate with 2003 expiration. (DS collection)