While Fire Trucks and equipment do not require plates in most towns and cities, there are "Apparatus" plates and "Volunteer" specialty plates available.

75 decal on a 67 base?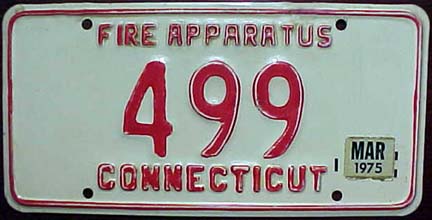 DS collection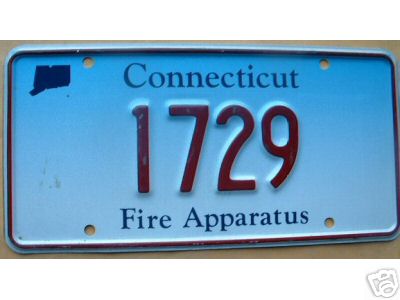 Above: Fire Apparatus -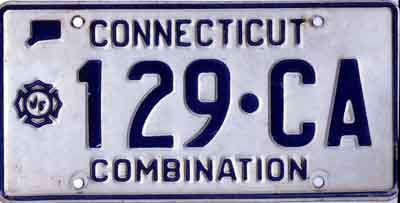 Above: 1987-1999 issue, volunteer Firefighter logo on a Combination plate base.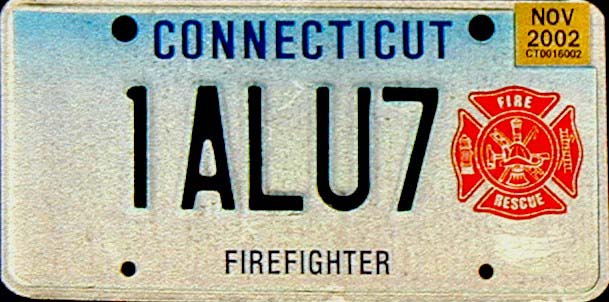 Above: Current issue Logo base with 2002 decal.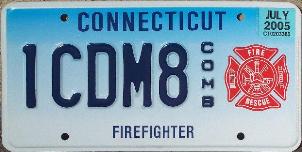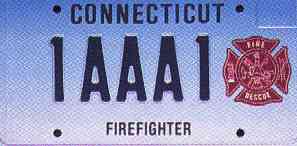 Above: Current base "Sample" plate showing numbering format.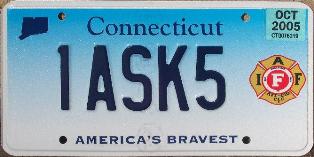 Above: New "Americas Bravest" version developed after Sept.11th acts of heroism.