Passenger plates on the "Map" base.
The State Police wanted the two-plate registration back for easier vehicle identification. To determine which cars should have two plates on them, the DMV made a slight change in the design. A "Map" logo was put at the top left, this required the flip-flop of the wording to make it fit. Thus any car with a "Map" logo plate must display both plates otherwise a Trooper may think you are mis-using the other plate. This caused a scramble for some people to find front plate brackets! The "Map" series started in July 1987 with the 100-EVY series.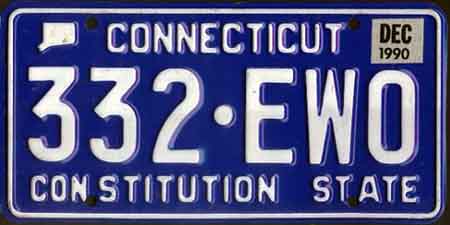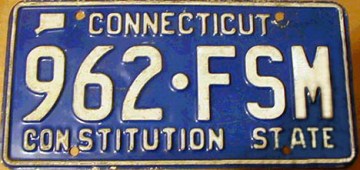 Above: "F" series plates ran thru 1989.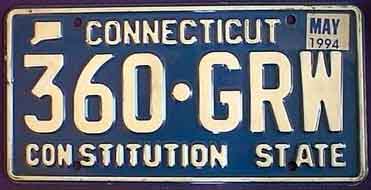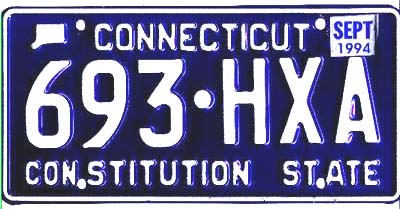 Above: "H"series was issued in 1991.
Note: The "I" series was skipped.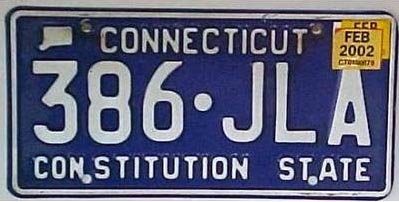 Above: The "J" series ran 1993-1994.
Above: "K" series was issued 95 thru 96.
Note: The "L" series was skipped. It is used for the "Preserve the Sound" plates. 100-LAA thru 999-LZZ.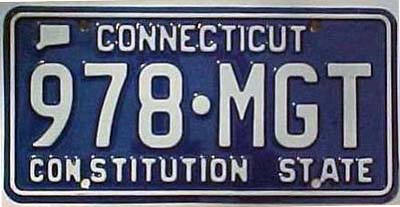 Above: "M" series issued 97 thru 98.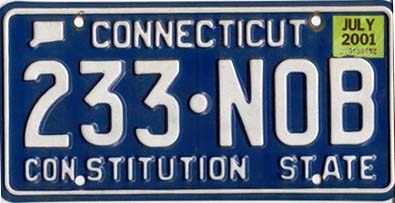 Above: The final blue "Map" series plates were in the "N"series, around ###.NWG.
The New "Gradient" plates start with 100-NZA (DS collection)