Sample plates are made for Law Enforcement agencies so new plate designs can be identified between states. Collectors find these desirable as they are often in excellent condition.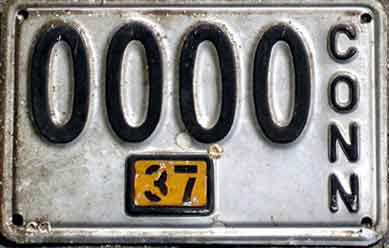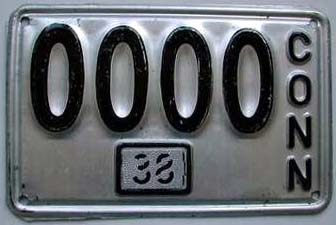 (Ebay photo)
Sample of Reflective base made by 3M company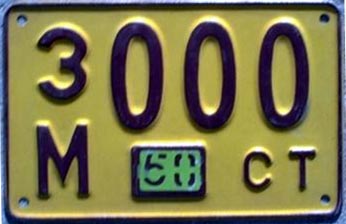 (Ebay photo)
1956 Scotchlite Sample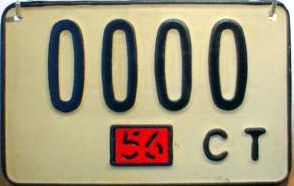 Ebay photo
57 base with 58 year tab.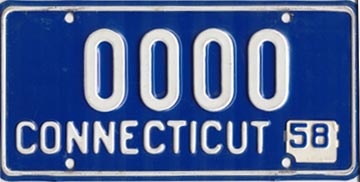 DS collection
1957 Commercial Sample plate.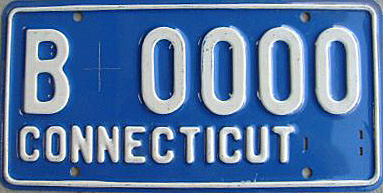 Ebay photo
Note: NO tab holes. (post 63 variation?)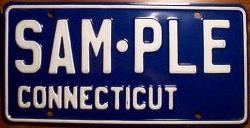 FILE PHOTO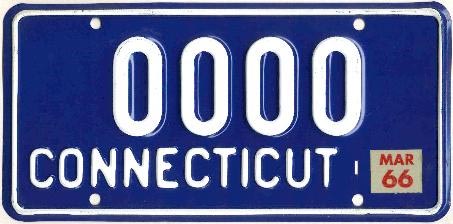 ebay photo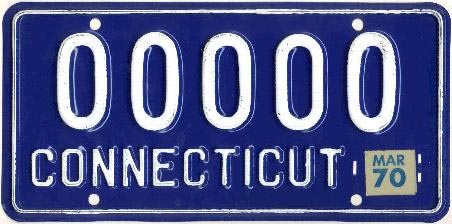 ebay photo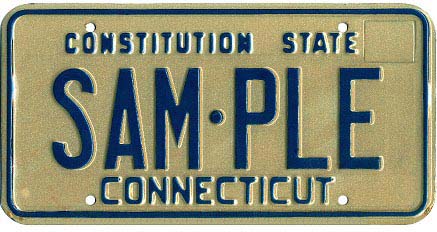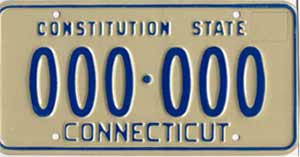 A "Sample" on the short lived "Polyvend" base of 74-76.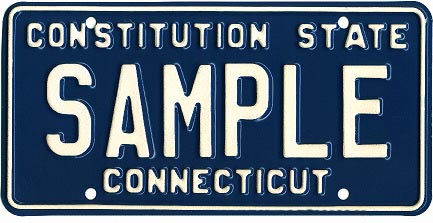 These were the mid 76 replacements. Same as before but now sporting the "Constitution State" slogan like the Polyvend plates. In 1980, the DMV went to a single plate system to save money.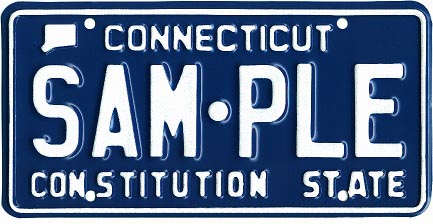 Someone in 1987 decided that we needed to go back to a two plate system. So to distinguish which cars now had two plate registrations, they revised the plate to carry a "Map" logo. They flip-flopped the slogan to also distinguish them. This series is referred to as the "Map" series. These ran till the 2000 re-issue.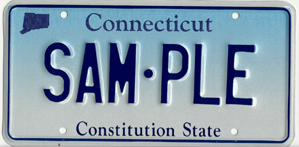 Passenger type, issued in 2000.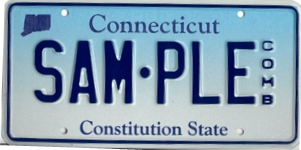 Combination type, issued in 2000.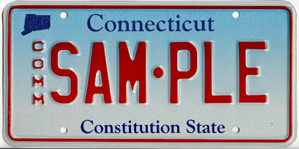 Commercial type, issued in 2000.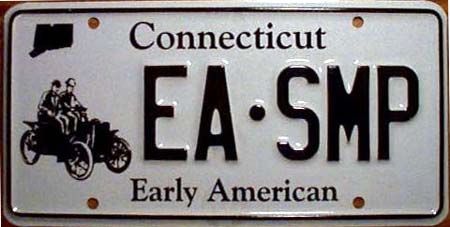 Above: Early American Plate Sample.